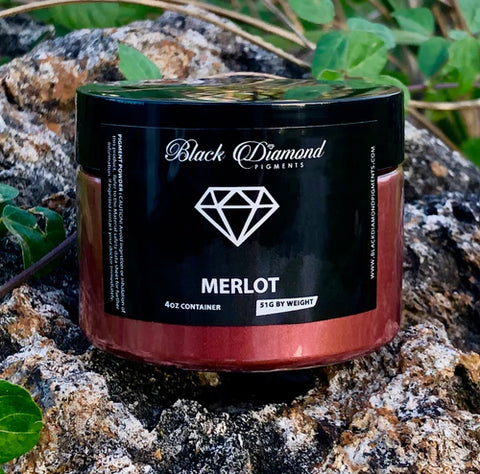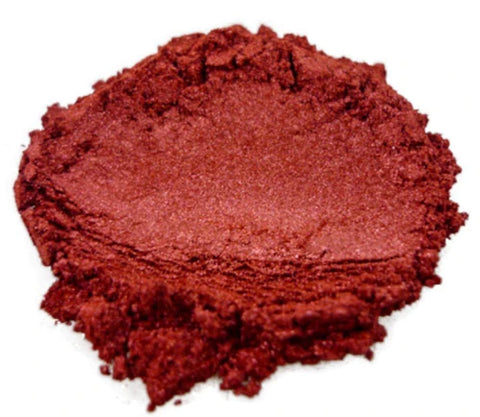 Black Diamond Pigments
"Merlot" - BDP Epoxy Pigments
$12.99
$15.00
you save $2.01
💎 Non-Toxic Multipurpose (Merlot) is a vibrant color that looks incredible when used over a dark or light base color.
💎 (Merlot) is a professional-grade mica pigment that is also great for DIY crafts such as epoxy, resin, soap making, bath bombs, crafts, candle making, lacquer, automotive paint, slime, plastics, fiberglass, jewelry, Plastidip, plastic resins, woodworking (and so many more!) Recommended using POLYSORBATE 80 with bath bombs- NOT Recommended for concrete; color will not appear as shown. BEST IF ADDED TO A CLEAR BASE.
💎 Customer is responsible for all import fees and taxes
💎 Highest grade mica pigment available Non-Toxic and Cruelty-Free- (10-60 Microns), Titanium Dioxide (51g/1.8oz by weight), (Melting point 1200-1800*F) BEST IF ADDED TO A CLEAR BASE.
💎 Portion/ Mixing Guide varies on the medium used. 1g of pigment per 1-8oz epoxy. 25-50g of pigment per gallon of peelable paint. Please see the portion guide in the photos or on our website.
💎 We pride ourselves on providing Excellent Customer Service and offering the Lowest Prices, Highest Quality, and Unique Colors. Please contact us on Instagram or our website Black Diamond Pigments for any questions.
 Mix Ratio
💎 Subject to change based on such variables: depth of pour, color base poured over, artist's desired effect. – 1 gram of pigment per 1- 8ounces of epoxy used-
Product Description
💎 Each order contains (1) 51g/1.8oz of dragons breath  Mica Powder Pigment by WEIGHT.
💎 Our pigments are offered in resealable, reusable containers.
💎 We pride ourselves in providing 100% Vegan, Cruelty-Free pigment that is NOT sourced from child labor or any inhuman labor pigments.
💎 Our pigments are Non-Toxic, animal-friendly, irritant-free, and gentle on the skin.
💎 PLEASE test, evaluate, and determine the suitability of pigment before full application.
💎 Photos displayed are as accurate as possible; however, due to variations in viewer monitor- settings, color may vary from the actual image. Each individual views color a little differently, please contact us if you have any questions about color before purchasing.
💎 Melting Point 1200-1800*F // pH: 6.0-9.0 4% H2O
💎+++ Pigment is sold by WEIGHT and NOT by volume like some other retailers. We want you to receive the true amount of pigment you need.
| | |
| --- | --- |
| Weight | 2.5 lbs |
| Dimensions | 5 × 5 × 5 in |