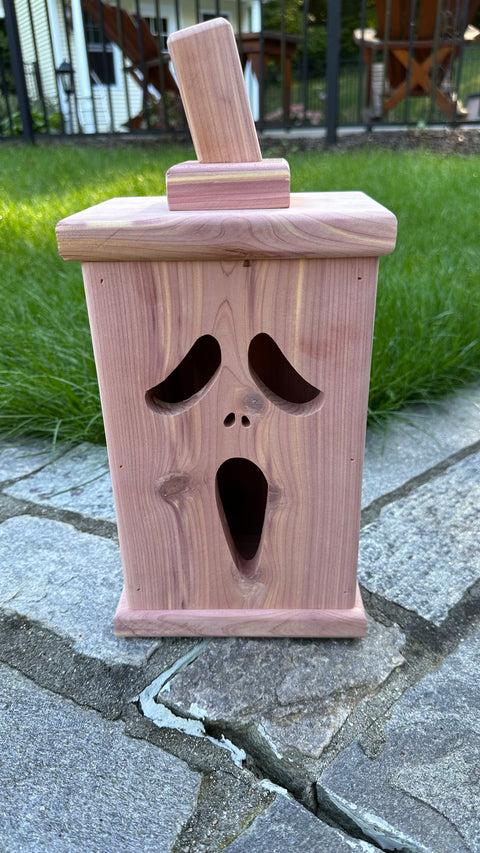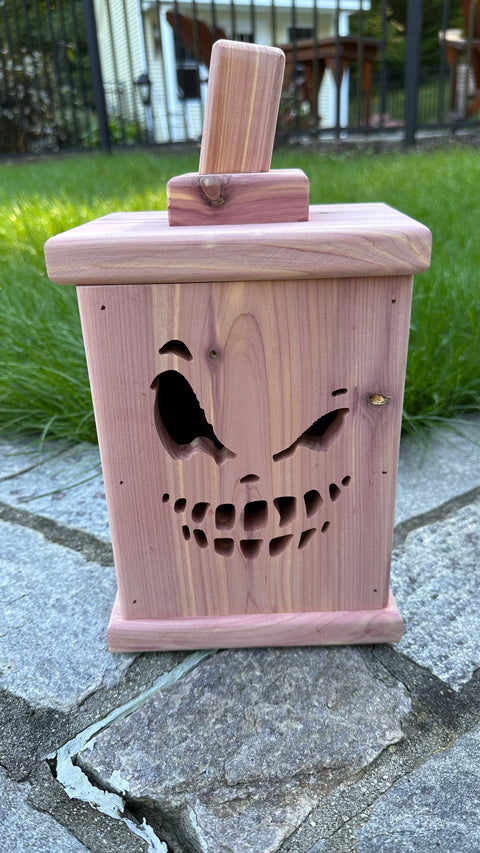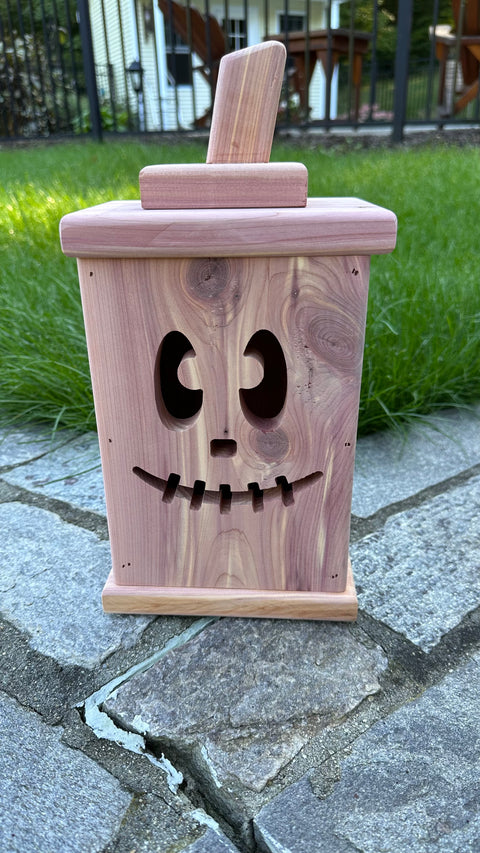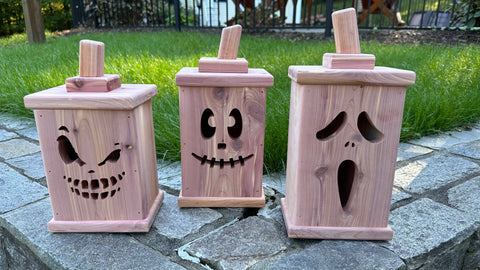 Planeta Woodworking
Cedar Jack-O-Lanterns
Our wooden Jack-O-Lanterns are a stunning blend of rustic charm and spooky fun, designed to bring a warm, inviting glow to your Halloween decor. Crafted with Planeta Woodworking's precision and care, these Jack-O-Lanterns feature removable lids, making it incredibly easy to add your choice of lights to fit whatever mood you need and illuminate the face at night!

Each Jack-O-Lantern is crafted from Cedar and/or Pine (Painted), and has removable lids for adding lights to illuminate the face at night! These materials give a touch of authenticity to your Halloween decorations, setting them apart from traditional plastic or ceramic alternatives.

3 Sizes: (Approximate) 
- 8" Height 
- 9" Height
- 10" Height 
Pine Jack-O-Lanterns will be painted Orange with a Brown Stem. Cedar will be Natural.