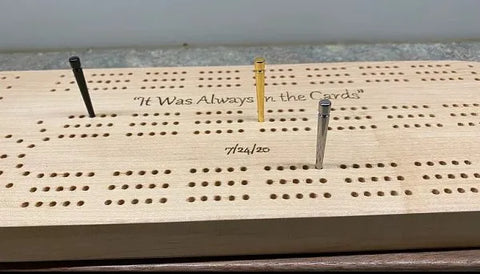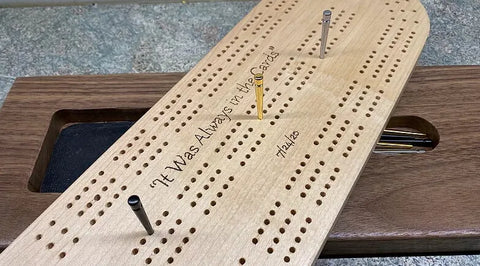 My Store
Deluxe Cribbage Boards
These are deluxe hardwood cribbage boards, made from Maple, and Walnut, with multiple options for wood types. The top (playing surface) swivels, to open the bottom as a storage area for the pegs and cards. Personalization (text) on top of the board is also available (please contact us if interested). These boards are great for family gifts, wedding/shower gifts, and more! Get yours Today!
We offer the following wood combinations for this project:- Maple & Walnut- Maple & Cherry- All Maple- All Cherry This deluxe cribbage board is ready to play out of the box. It includes metal pegs, and a deck of cards, both of which can be stored at the bottom of the board to prevent misplacement.
The finish on this board is a simple clear coat of polyurethane to protect it from scratches or dirt. This item is made to order, so it will require 5 days of processing time before shipment. Please plan accordingly if you need this as a gift! 
Please Note: There is a fee of $5 extra for any customization (includes text on top of the board).