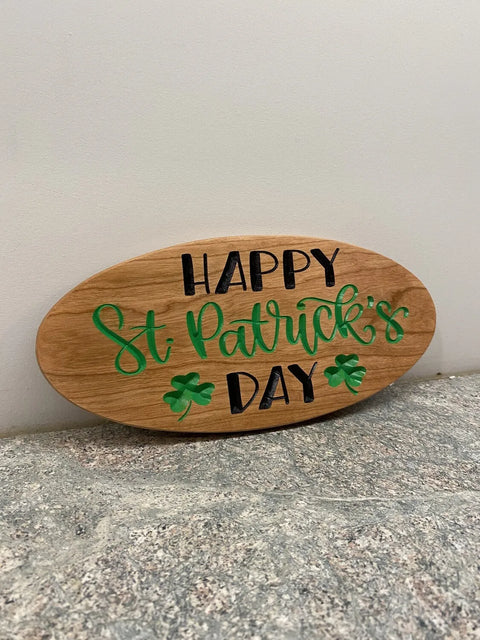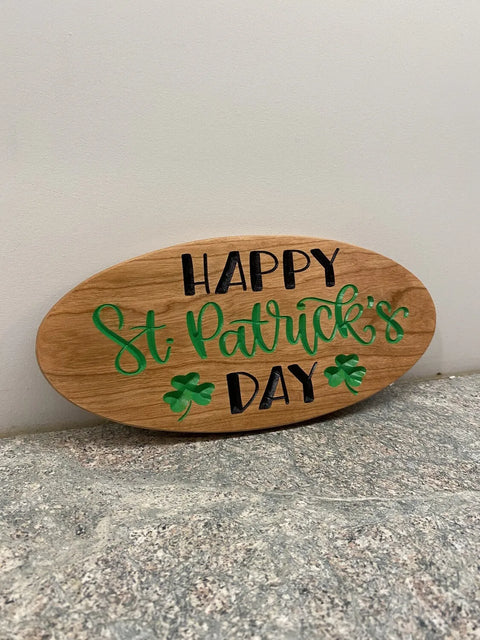 My Store
Happy St. Patrick's Day Sign
Enhance your home decor this St. Patrick's Day with a touch of Irish charm! Elevate your space with Planeta Woodworking Signs, meticulously crafted from premium Cherry Hardwood for unmatched quality.
Measuring approximately 10.75″ in Length, and 5.0″ in width (at its widest points), it also features a modern oval shape. Treated with a robust clear coat, they are designed to stand the test of time.

These signs are perfect if you wish to spruce up your kitchen, living room, or anywhere in your home! Add a dash of St. Patrick's Day to your home with a new sign from Planeta Woodworking!