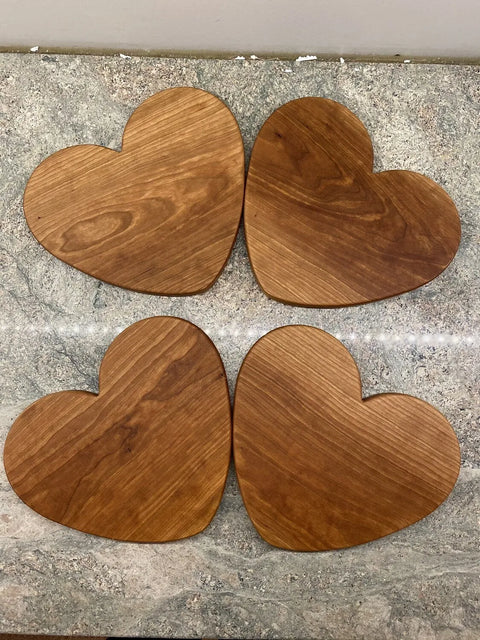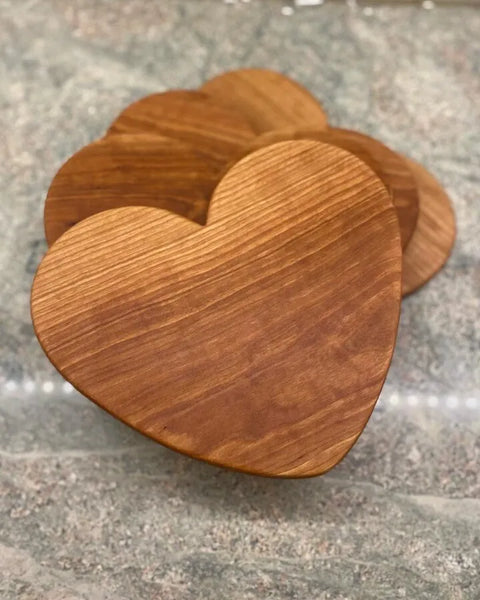 My Store
Heart Shaped Cheese Boards
Cheese Blocks are perfect for any occasion; whether it be for a party, family gathering, or just yourself, a Planeta Woodworking Cheese Block is perfect, long lasting and built with endless quality. Our Cheese boards are guaranteed to withstand at least a year of constant use and more than two years when retreated with Cutting Board Oil and Butcher Block Conditioner.
This particular cheese block is heart-shaped, perfect for Valentines Day or any occasion, and is approximately 8.0″ X 9.0″ (at the widest points) and 0.75″ Thick.
Be sure to properly care for your board and pickup some board wax or our complete cutting board care kit when purchasing!