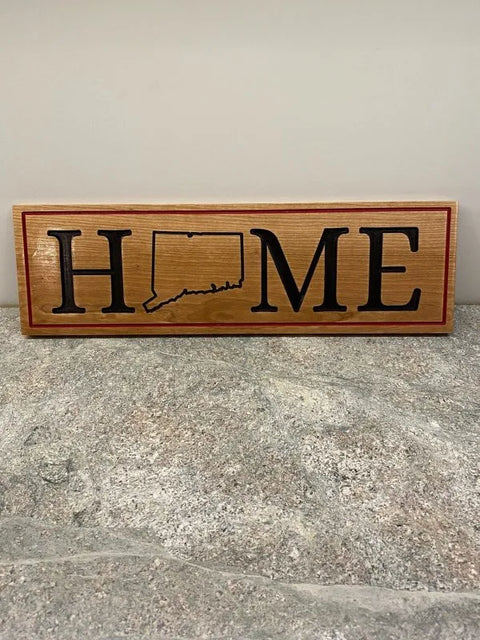 My Store
Home State Signs
These Signs are perfect to display around your house to show your state pride! They are constructed from Cherry Hardwood, or Ash Hardwood, and are engraved with your custom state as the "O" in "Home" They also feature an outline that can be colored to a color of your choice.
Planeta Woodworking Signs are crafted to 100% quality and are backed by a 1 year manufacturers warranty which protects the item from manufacturing defects, or faults caused by manufacturing defects. The warranty does not however cover normal wear and tear to the product.
This Sign Measures 22.5″ Length, 6.75″ Width, and 0.75″ Thick. Choose to add additional mounting hardware if you plan to hang this on the wall.