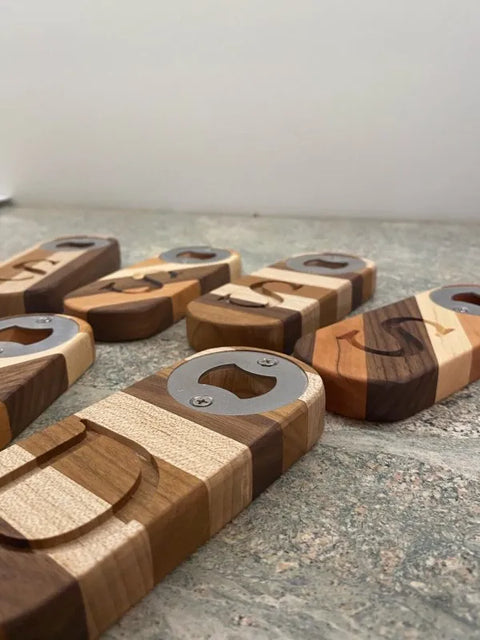 My Store
Inset Bottle Openers
These Bottle Openers are awesome for parties! They are only 3/4" thick, and can be easily slipped into your pocket!
They feature striped Maple, Cherry, and Walnut woods , with the option of custom engraving, and a stainless steel bottle opener that is inset into the wood so that it is flush with the surface.
Bottle Openers are always necessary for parties, get-togethers and just everyday use, but these bottle openers will give you the opportunity to show off to your guests, while you also help support a local wood shop!