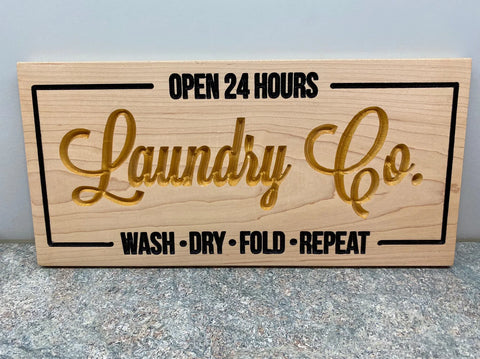 My Store
Laundry Co. Sign
Looking for some decorative wall art in your home? Well, you are at the right place!
This particular sign is a classic, vintage looking wood sign that reads: "Laundry Co." "Open 24 Hours" "Wash, Dry, Fold, Repeat"
It is made from Solid Hard Maple, and features gold and black lettering as well as a heavy duty clear coat to protect it from being marked up!
As well as our many other items, this is completely customizable and can be made to order in almost any imaginable size! Contact us for custom requests!