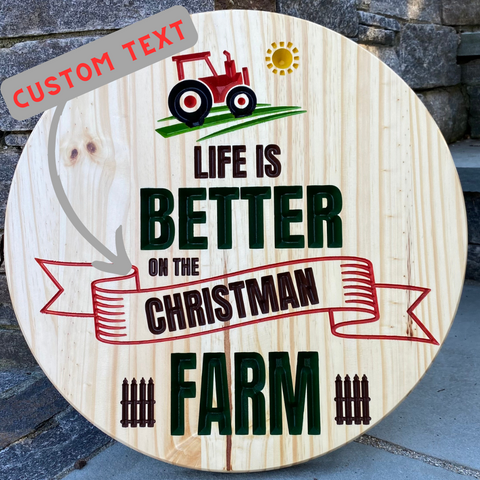 My Store
"Life is Better on the Farm"
Planeta Woodworking Strives in Making the most high-quality products using USA-Sourced Material. Our signs are made from Precision Milled Lumber, and they are then Graphic Designed and CNC Engraved to ensure a flawless design.
This particular sign; "Life is Better on the Farm" was created to give off a farm vibe, and we offer it in a few options; first, you may have it as the picture shows: on a square piece, or we can make it on an 18″ or 20″ round, which can be used to hang on a wall, or a metal sign bracket.
If you would like the sign personalized with your name, or a loved ones name, please reach out to us at sales@planetawoodworking.com, and we'd be happy to design something custom for you.