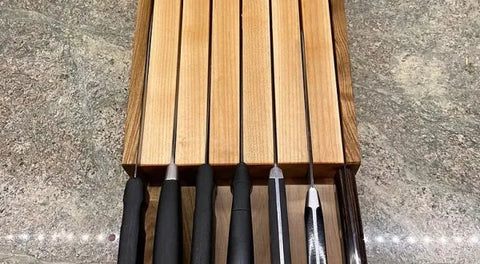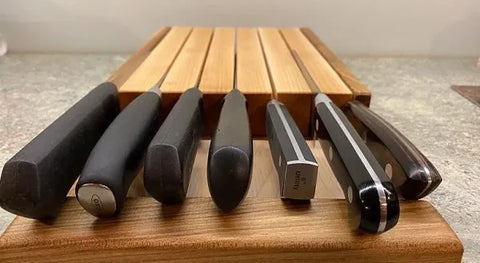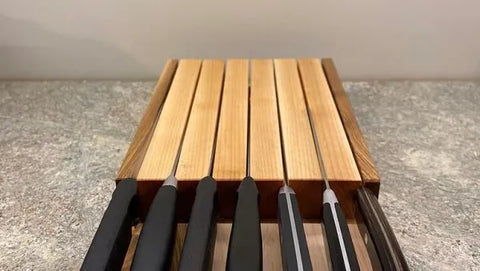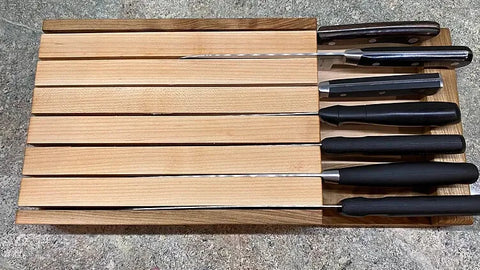 My Store
Maple Knife Blocks (In-Drawer)
Knife Blocks not only make your kitchen drawer cleaner looking but they make it much safer by concealing the sharp edge.
These maple knife blocks are designed to fit in your drawer, and hold all the knifes you own!
Because of the custom sizes needed, they are made to order and you need to specify your drawer dimensions, and the number of knife slots that you would need.