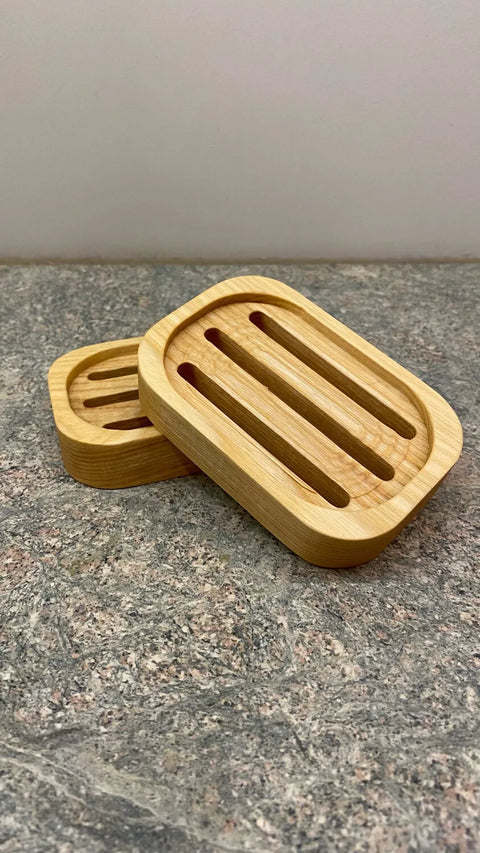 My Store
NEW! Soap Trivets
Isn't it so annoying when you go to use a bar of soap and when you pick it up it turns to mush? Well, we have the ultimate solution! With Planeta Woodworking's Soap trivets, they are specifically designed to save your bar of soap to prolong its longevity. They are engineered with slots on both sides that are perpendicular to each other, and they each go half way through the block. This technique allows there to be holes at the intersection points which allows water to drain.
These Soap trivets are made from Ash Wood or Teak Wood, and measure 3″ Wide, 4.25″ Long and 0.75″ Tall. Perfect for a countertop, shower, or many other applications.
If you'd like a custom size for your own application, leave us a note in the order comments and we can do that too! Just be aware that larger sizes might result in a price change. If you have any question regarding custom sizes, don't hesitate to send us an email on our Custom Order Page as we are happy to help!