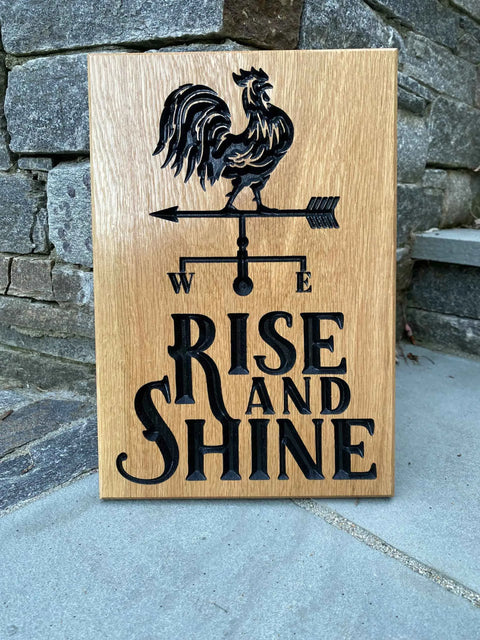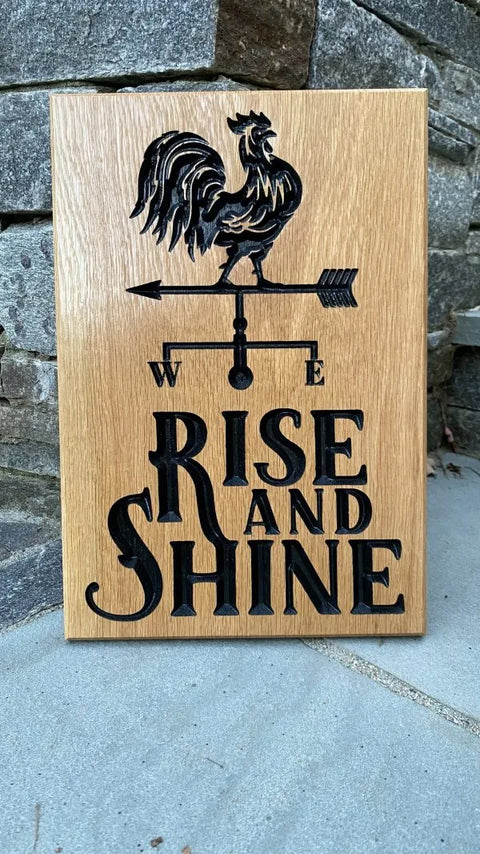 My Store
"Rise and Shine" Sign
Unless you've been living under a rock for the last few decades, one of the most known sayings in the morning has been "Rise and Shine," a simple rhyme, but something that means so much.
This means more than "Get Up," well it literally does, but it also is meant to set the stage for a great day, one full of ambition, effort, and positive energy.
This particular sign is:
11″ x 16″ and crafted from solid White Oak, with hand painted letters, and a durable polyurethane finish.