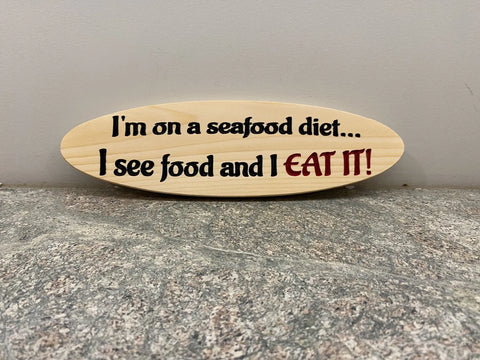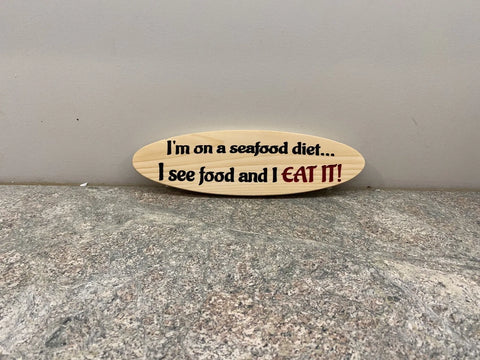 My Store
Seafood Diet Desktop Sign
Want to make your co-workers laugh? get one of these hilarious "I'm on a seafood diet…" signs to prop up on your desk, or just to put in your home!
This Sign Measures – 3.25″ x 11.25″ at it's widest points, and it also features an oval shape. (Sizes may vary from the exact size).
The Full sign reads: "I'm on a seafood diet…I see food and I EAT IT!"
All Planeta Woodworking Signs are constructed with quality down to the final coat of finish. All of our products are coated with a clear coat that will prevent staining from water droplets and ensure longevity over years and years of continued use.
All Products are covered under a 1 year manufacturers defect warranty (which covers any issues that existed in the final piece when initially received. This warranty DOES NOT cover normal wear and tear).