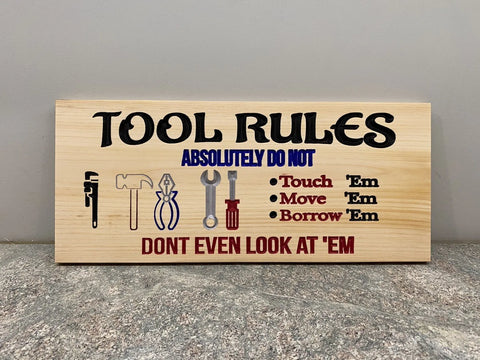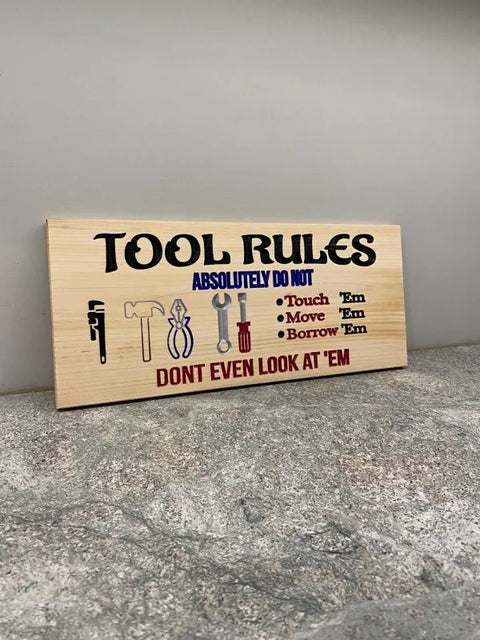 My Store
Tool Rules Sign
This Sign is Perfect for the Man Cave, Woodshop or Garage! It will definitely make everyone who enters aware that your tools shouldn't be touched. It features "Tool Rules – ABSOLUTELY DO NOT – Touch 'em, Borrow 'em, Move 'em, Don't Even LOOK AT 'EM"
This Sign Measures – 17.0″ in Length, and 7.25″ in Width (Exact Dimensions may vary).
All Planeta Woodworking Signs are constructed with quality down to the final coat of finish. All of our products are coated with a clear coat that will prevent staining from water droplets and ensure longevity over years and years of continued use.
All Products are covered under a 1 year manufacturers defect warranty (which covers any issues that existed in the final piece when initially received. This warranty DOES NOT cover normal wear and tear).