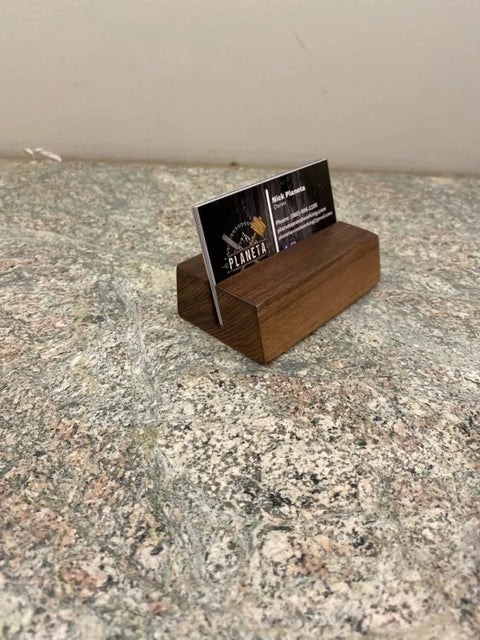 Planeta Woodworking
Business Card Holders
Looking for professional and elegant office decor? Look no further! Introducing our exquisite Solid Wood Business Card Holders, meticulously crafted from high-quality Hard Maple and Walnut.

They are approximately 3.75" (Length), 2" (wide), and 1.1" (Thick). They feature an angled mortise cut to fit about 25 Cards, as well as an angled face that can be engraved to show your business name, logo, or phone number if you would like!
Each holder is meticulously finished with Clear Polyurethane (Gloss) and includes Cork or Felt Feet to prevent scratching your desk or table surfaces. This ensures that your office is looking the best it can at all times!