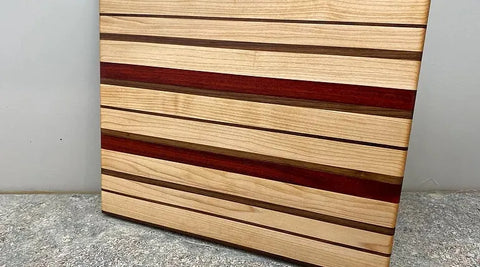 My Store
Maple, Walnut & Padauk Cutting Board
This cutting board has the woods of Walnut, Maple and African Padauk in it.
Padauk is an exotic hardwood that comes from the rain forest. It's very rare, but when finished has a beautiful Orange color to it.
This board measures approximately 12" x 14" and about 1" thick.
These are guaranteed for life and have a 10 year warranty to any glue joint separation or other manufacturing flaws. While we won't replace it for general wear and tear, if there is ever an issue please contact us and we'd be happy to work something out.
\n